Find a perfect horse to ride
Trustworthy and horse-friendly community
Find a horse or rider nearby
What users say
"Found a nice rider trough this platform!"
I came into contact with Katinka through Horsify. She is an open and friendly person. She went for a nice ride with one of my horses. She helps out when she sees something is needed. She also quickly made contact with the other grooms and now also rides with them through the woods in addition to the lessons she takes
"User-friendly platform for easy searches"
I came into contact with Viviane through Horsify. She had a nice advertisement in which she offers lessons on her horse. The contact was easy and I was able to make an appointment quickly. Lena is a really nice learning horse. She gives a lot of confidence and Viviane's lesson is very instructive. She is friendly, patient, pays attention to posture and sitting and the horse reacts very clearly to that. The facilities at the stable are fine and plenty of room for a nice ride. I myself am not from where I live now and therefore I found it difficult to find a nice place to drive in this new environment for me. Horsify is an ideal platform for easy searching and reliably brings horse and rider together
"I never expected to find such a good match"
I'm Ruby, owner of Dreamcatcher. Dreamcatcher is a super cool New Forest pony. Dreamcatcher runs Z2 dressage with the ponies and ZZL with the horses. I was looking for a rider who could train him at this level. Through Horsify I came into contact with Iris, who was interested in riding my pony. Iris rides at Z level and is an instructor at the Capel riding school. When Iris came for a test ride, both my pony and I immediately clicked with her. Iris lives more than an hour's drive from us. She also takes traveling for granted to be there for my pony twice a week. I never expected to find such a good match! I'm glad I posted my ad on Horsify.
"I have found a reliable groom trough Horsify"
I have found a reliable rider through Horsify for my 9 yr dressage gelding (s. Bojengel). It's nice that she comes at the weekend and as a result I also have time for my other horses and family. We are still very happy with her!
"Riders looking for a serious partnership"
I offered my four-year-old KWPN dressage gelding (s. Glock's Toto jr) through Horsify, because I would like to share my passion for equestrian sport with someone. I hope that the person can complement me in the training and as a result I can give someone the opportunity to ride a good horse. Through Horsify I have received responses from riders looking for a serious long-term partnership. I hope there will be a good match!
"I found a sweet and nice horse!"
After recently selling my own horse, I started looking for a lease horse for twice a week. It had not yet been possible to find a match in the area via Marktplaats and various Facebook groups. Then someone pointed me to Horsify. You can set exactly what your search criteria are, so that you will only see offers that meet them. That's how I met Sandra, who was looking for a rider for several horses. After we got acquainted, I took my first ride on Sunny, a funny, sweet and fun horse. Very diligent and willing to work and not at all timid. He's not an athlete, and he's completely different from my own horse, but I like him a lot. If I do get dressage ambitions again, Sandra has other horses that I can work with. But for now, I'm enjoying Sunny.
"On this platform you will find serious people"
I have already found two riders through Horsify. The first has already started and the second will start soon. My experience with Horsify has been very good so far, they are serious people who respond via this platform. In any case, I am very satisfied so far, everything is user-friendly, easy and convenient!
"Very good concept"
This is a very good concept for people new to the horse industry or looking for other opportunities. Alexandra goes way and beyond to help you find your next horse/partner. I would recommend this website and service to ALL horse people!
"I found my current lease horse!"
After one year of group lessons, I felt I wasn't making the progress I wanted. Through Horsify I found my current lease horse, Bas! I took private lessons with my friend Kaylee, as a result I now have the trainings level I was looking for!
"Very happy with this platform!"
I was happy to let you know that the match between me and Iris is successful! We have a very nice click together. The 3-year-old mare Malmerette will come to me this weekend. It's great that the platform can contribute in this way. I am very happy with it.
"Clear and user-friendly platform"
I recommend using Horsify as it has a professional setup. Personally, I really like that you can filter by type of horse. You can search for a match that helps owner, horse and rider. In addition, it is nice that you are able to filter by distance, so that you as the rider know what is available nearby. In summary, it is a well-arranged and user-friendly platform, which is more than worth the membership costs.
"Win-win situation"
In February we were approached by Horsify asking if we were looking for riders for our horses. My partner Hub (Trainer Coach 5) is a real horse trainer and gets a lot of satisfaction from transferring knowledge to riders. He thinks that training talented horses himself from saddle up to Grand Prix and teaching and guiding combinations is perhaps even more fun than riding competitions himself. We have a fine eight-year-old (Everdale x Don Ruto) Z dressage mare and a young horse (Secret x United) that we wanted to gain some competition experience, but Hub usually only brings the horses to competitions from Small Tour / Grand Prix level. We wanted to give a rider the opportunity to grow towards the higher dressage sport and therefore made our horses available through Horsify. We were not yet familiar with this concept, so we went into it fairly openly. We soon received a response from Maaike, who has a lot of experience with riding young horses at various stallion owners. Maaike wanted to get higher in dressage under the guidance of Hub. That is how we got to know Maaike and we clicked well. She makes a nice combination with our eight-year-old mare. For us it is a win-win situation and we are very happy with this match.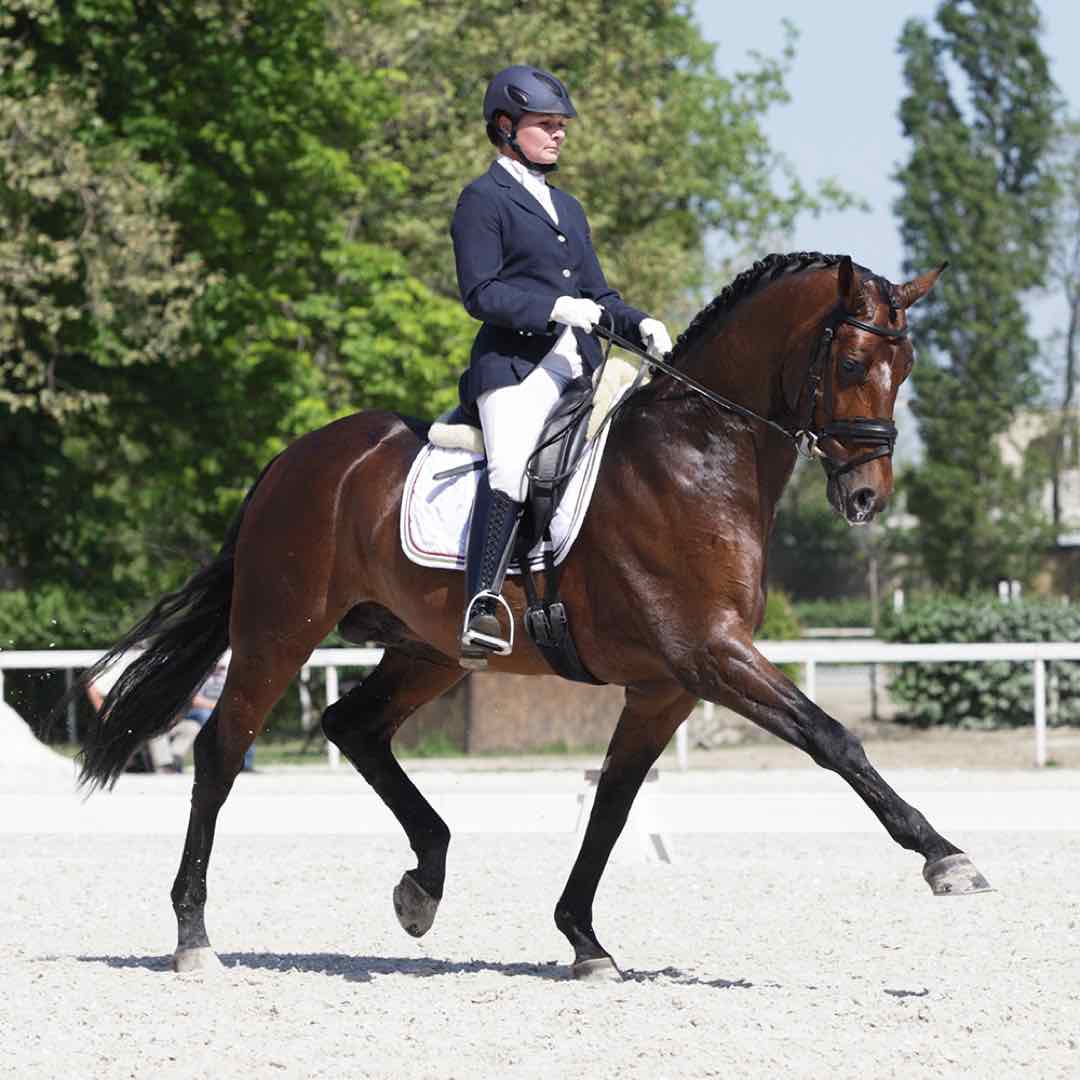 "By sharing my horse, I am able to spend more time with family. My horse gets the love that he deserves"
Benefits for owners
Largest selection of verified riders and grooms
Share your passion and take good care of your horse
Set your own fee and conditions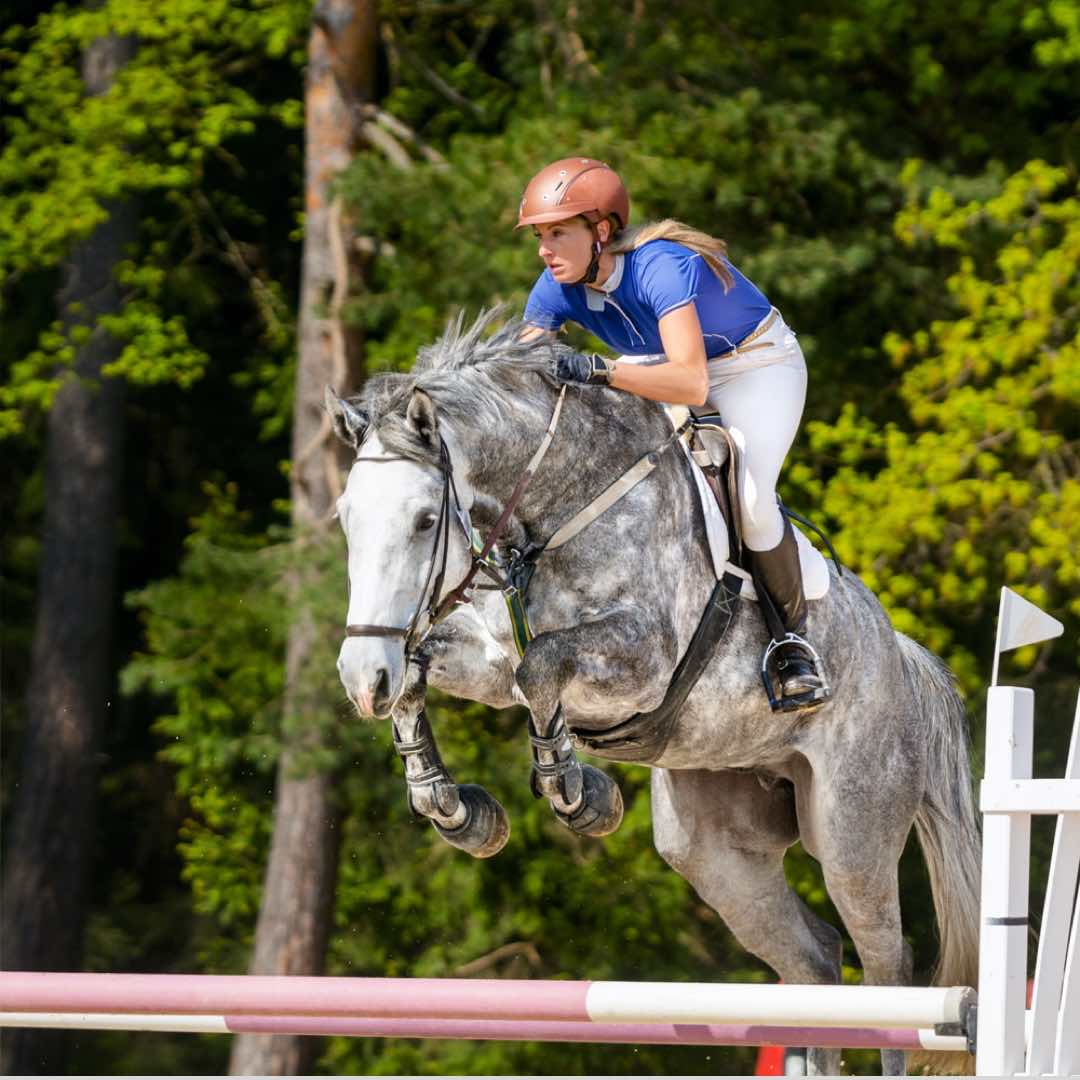 "It's easy to find horses and contact the owners"
Benefits for riders and grooms
The largest selection of available horses
It's easy to find a suitable horse
Enjoy your passion without high costs
Move the horse to your stable or find a horse nearby
Trustworthy community
Horsify verifies its users, and users review each other. This is how we build a trustworthy community.
Personal and expert advice
Horsify works with experienced riders and grooms. We also share our horses ourselves. We will be there for you when you have any questions or feedback .
Privacy
Horsify stores all data securely. You decide to whom you provide your details.
Frequently asked questions